Why pick two fonts instead of just one?  It can be tempting to pick out one free wedding script font you love and use it for everything. However, it's important to remember most free script fonts aren't all that legible at smaller sizes. Using one font for everything can also be visually overwhelming, making the more important details of your invitation design difficult to pick out. 
Breaking up your design with two different fonts will establish a hierarchy and help the important details of your invitation shine through. Of course, picking two fonts that work well together is harder than it seems, especially when there are thousands of free fonts out there! Never fear, I'm here to help. 
 Don't know where to start your DIY journey? The easiest thing to do is to use one of my printable wedding invitation templates to make your invitations, place cards, menus, signs, and more!  Since they are 100% customizable in Word or Pages, you can also change the colors and fonts to any you wish. 
So, looking for the best free wedding fonts? Get ready to meet Fakedes and Quicksand, our Perfect Match #7.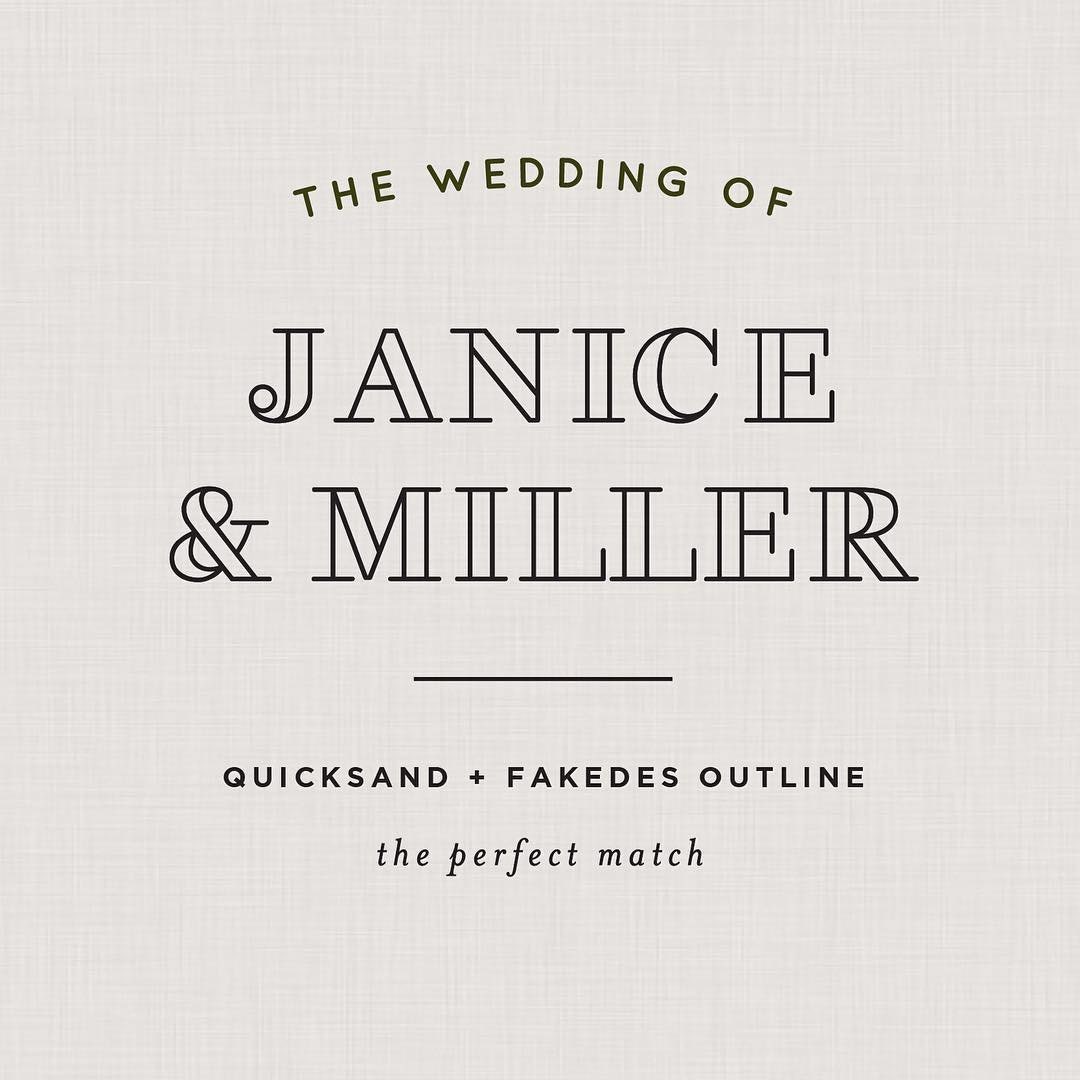 This thoroughly modern pair of fonts still maintains a playful and rustic appeal.  There aren't many free inline fonts, and Fakedes stands out as one of the best of the bunch! When paired with Quicksand this duo is ready for almost any type of event, from a formal wedding at an art museum, to a casual farm-to-table backyard shindig. Download Fakedes Here  & download Quicksand here