It's that time again! I'm excited to show you this week's free wedding font pairing. Have you been searching for vintage wedding fonts, antique wedding fonts, or handwritten wedding fonts?  Look no more! This free wedding font combination is perfect for you.  
If your dream wedding decor involves typewriters, old books, and vintage furniture you just might find yourself in love with this wedding font pairing. I've been helping couples design their own wedding invitations using Word or Pages since 2012. When choosing wedding fonts, I always suggest couples pick two fonts that work well together.  
Why choose two fonts instead of three or more? Using high a quality wedding font pairing across all of your stationery, from invitations to menus and place cards, will create a cohesive look for your wedding.  It will be the common thread that ties all of your wedding items together. It's a formula I use all the time as a professional designer.
And so without further delay get ready to meet Notera & King, our Perfect Match #5.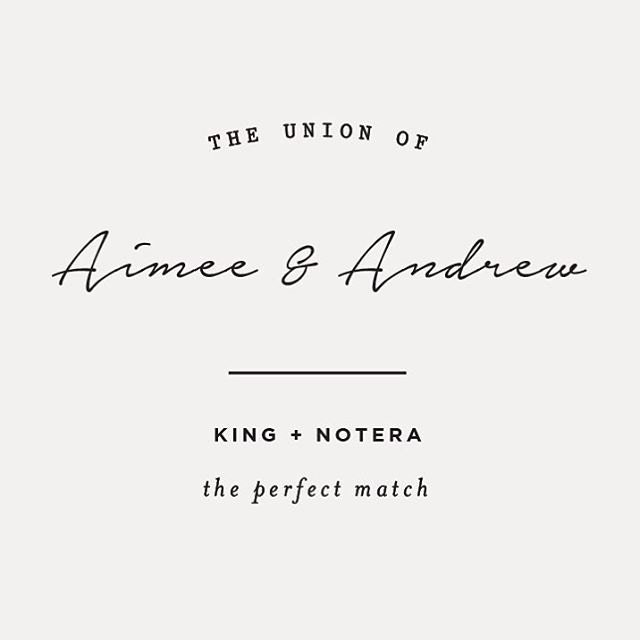 Notera's been writing King soaringly beautiful love letters as she waits for him to return home from his latest archaeological dig. She ties each letter with a ribbon and seals it with red wax.  He sends her telegrams whenever he gets the chance, and always signs them, "Yours Until the End of Time" even though it costs an extra ten cents. Reunite these two today by downloading them below! Download Notera here & download King here